How do I connect to my Thinkware F800 Pro via Hotspot with an iPhone?
How do I connect to my Thinkware F800 Pro via Hotspot with an iPhone?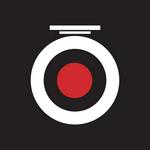 Updated by BlackboxMyCar
Connecting to your Thinkware F800 Pro was a smartphone hotspot is crucial for registration and accessing the Cloud Features. 
Please follow the instructions below to connect via Hotspot for the first time:
Connecting via Hotspot (iOS)
Open the Thinkware Cloud App and Tap the "Not Connected" Bar
Select Add a New Connection > (Dash Cam Model) > Hotspot > First Time Connecting- Yes
Press the Dash Cam's Wi-Fi Button
Connect to the Thinkware Wi-Fi Network then reopen the Thinkware Cloud App
Press Next, and input your phone's Hotspot SSID (username) and password
Reopen the Thinkware Cloud App and press Next
Turn on your phone's Hotspot in Settings and Do not leave this settings screen**********
Once the Blue Bar appears at the top of the screen saying 1 Connection, open the Thinkware Cloud App.
You are now Connected via Hotspot
When the Dash Cam is searching for your phone's Hotspot, Do Not leave the iPhone's Hotspot Settings Screen until connected. If you enter the Thinkware Cloud App prematurely, this disrupts the connection and you will need to begin this process over again.
Thanks for stopping by!
We love hearing from our customers, and we'd love to get your feedback to further improve your experience with us. Let us know how we're doing, or contact our support team (info@blackboxmycar.com) if you need further assistance from us.
---