How do I mount my Thinkware F800 Pro?
How do I mount my Thinkware F800 Pro?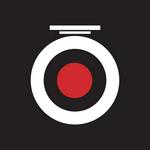 Updated by BlackboxMyCar
Mounting your Thinkware F800 Pro is the first crucial step in setting up your dash cam. We recommend using the Live View Feature to mount the camera correctly. 
In Live View mode, there is a vertical line, which should be centered in the point of view. The horizontal line should be lined up with the edge of the hood or just above.
The dash cam should be mounted with the lens in the middle of the windshield, and not the device itself. 
As well ensure not to mount on any heating grid, as the adhesive will not be as sturdy.
Thanks for stopping by!
We love hearing from our customers, and we'd love to get your feedback to further improve your experience with us. Let us know how we're doing, or contact our support team (info@blackboxmycar.com) if you need further assistance from us.
---