My PowerCell 8 battery pack is no longer powering with the Cigarette Lighter Adapter
My PowerCell 8 battery pack is no longer powering with the Cigarette Lighter Adapter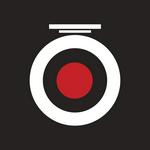 Updated by BBMCSalesTeam
If your BlackboxMyCar PowerCell 8 battery pack is no longer powering with the cigarette lighter adapter, please try the following steps.
Please try powering the battery pack with the hardwire kit if you are proficient enough to do so. If successful, this helps ensure us this is not an issue with the battery, and isolate it to only the cable.
If you are uncomfortable with hardwiring, it is recommended to inspect the Cigarette Lighter Adapter cable for any issues. Please do so as illustrated in the image: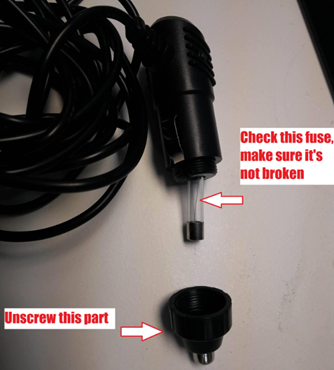 Thanks for stopping by!
We love hearing from our customers, and we'd love to get your feedback to further improve your experience with us. Let us know how we're doing, or contact our support team (info@blackboxmycar.com) if you need further assistance from us.
---