Can I rotate the camera lens to the side in case I get pulled over?
Updated 2 months ago
Unfortunately, while the front camera can be rotated up to 300°, it only allows for up and down rotations and not side-to-side.
However, keep in mind that the interior camera records at 170° field of view, which will give you a comprehensive coverage of activities inside the vehicle.
The front and rear cameras record at 140° and 170° view range, for a combined 310° view of activities happening outside the vehicle.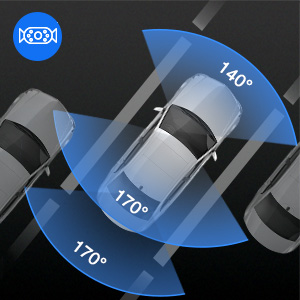 Thanks for stopping by!
We love hearing from our customers, and we'd love to get your feedback to further improve your experience with us. Let us know how we're doing, or contact our support team ([email protected]) if you need further assistance from us.
Was this article helpful?