How do I insert the SIM card?
Updated 8 months ago
You can follow the following steps in insert the SIM card into your dash cam:
Remove the front camera from the mount. You will see the SIM slot.
Using the SIM eject tool (included in the box), open the SIM slot.
Place your SIM card on the SIM card tray and push it back into the dash cam.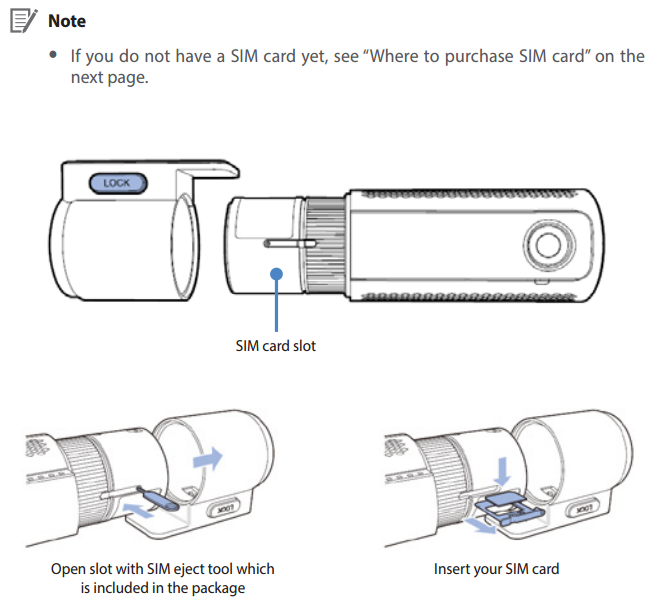 Thanks for stopping by!
We love hearing from our customers, and we'd love to get your feedback to further improve your experience with us. Let us know how we're doing, or contact our support team ([email protected]) if you need further assistance from us.
Was this article helpful?