Can you use a rear dash cam as a backup cam?
Can you use a rear dash cam as a backup cam?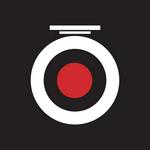 Updated by BlackboxMyCar
Technically, it is possible by using the app viewer to preview what your rear dash cam looks like to see it in real-time, but it is a tedious process in setting that up every time. We would not recommend this as that is not what a dash cam is used for, and we would recommend getting a separate backup camera for that purpose instead.
With the right setup, dash cams and backup cameras can work very well together in optimizing the protection you get on your drive.
One more thing to add - alternatively, we've also had some users consider using their GoPro / action camera as a dash cam, and we wouldn't recommend it as a GoPro misses some key features that are needed in a dash cam to work efficiently.
Thanks for stopping by!
We love hearing from our customers, and we'd love to get your feedback to further improve your experience with us. Let us know how we're doing, or contact our support team (info@blackboxmycar.com) if you need further assistance from us.