What can't I return back to BlackboxMyCar?
What can't I return back to BlackboxMyCar?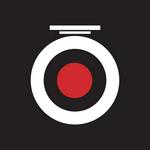 Updated by BlackboxMyCar
We fully stand behind our products and are absolutely confident that they will meet and exceed your highest expectations. However, within 30 days of purchase, if you are unhappy with your unit or if you simply wanted to try out a dash cam, we will refund your money. No questions asked, no restocking fees. Simply contact us so that we can get your request started. 
Before you return your item to BlackboxMyCar, make sure that your item can be returned:
Accessories
(Any items that are not dash cams or battery packs are 
Final Sale
)​https://www.blackboxmycar.ca/pages/warranty-returns-exchange
To get a return and refund process started, please contact us at info@blackboxmycar.com.
Note: Should a return be missing pieces, unless discussed we will deduct from the refund accordingly.
For more information about our Returns & Exchange policy, please visit: Returns, Warranty & Exchanges.
Thanks for stopping by!
We love hearing from our customers, and we'd love to get your feedback to further improve your experience with us. Let us know how we're doing, or contact our support team (info@blackboxmycar.com) if you need further assistance from us.
---