What is Thinkware Cloud and how does it work?
What is Thinkware Cloud and how does it work?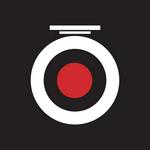 Updated by BlackboxMyCar
If you are a new Thinkware dash cam owner, one of the first steps is registering your dash cam. The only dash cams that require an account to be made, and to be registered are the F800 Pro, Q800PRO, QA100 Elite and the U1000. 
All other dash cams do not require an account, or registration. Ensure to keep your proof of purchase for Warranty purposes. 
To register your Dash Cam, first create an account in the Thinkware Cloud Application. Once you have created an account, verify by clicking the link in the Confirmation Email. 
If you do not receive the confirmation email, ensure to check your Junk/Spam mail folders.
If you are using a telus.net domain, you will not be able to create an account. Please use an email with a common domain such as gmail, hotmail, yahoo, etc.
Once you have confirmed your account, connect the dash cam to a smartphone's Hotspot. For registration you are not able to use a Vehicle/Dedicated Hotspot to register.
For more information, please check out our dedicated Thinkware Cloud features page.
Connecting via Hotspot (iOS)
Open the Thinkware Cloud App and Tap the "Not Connected" Bar
Select Add a New Connection > (Dash Cam Model) > Hotspot > First Time Connecting- Yes
Press the Dash Cam's Wi-Fi Button
Connect to the Thinkware Wi-Fi Network then reopen the Thinkware Cloud App
Press Next, and input your phone's Hotspot SSID (username) and password
Reopen the Thinkware Cloud App and press Next
Turn on your phone's Hotspot in Settings and Do not leave this settings screen
Once the Blue Bar appears at the top of the screen saying 1 Connection, open the Thinkware Cloud App.
You are now Connected via Hotspot
---