How do I share my dash cam footage from my Thinkware dash cam?
How do I share my dash cam footage from my Thinkware dash cam?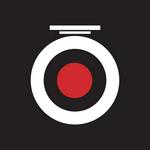 Updated by BlackboxMyCar
Whether you had a near miss with a deer or came out to a scratch the size of Africa on your door you have dash cam footage to show exactly what happened. Every Thinkware user needs to know how to review their dash cam footage. We are going to show you the 3 different methods to view your dash cam footage!
Wi-Fi or Hotspot Connection
Let's start with the differences between hotspot and Wi-Fi connections. Once you have connected via hotspot once, the dash cam will automatically connect to your phone if your hotspot is enabled. Wi-Fi will require you to connect to the Wi-Fi manually every time you wish to connect. A Hotspot connection enables Thinkware Cloud features on supported devices and also allows users to update their dash cam via their mobile device. Besides those two differences, they function identically. 
Connect + Download = Share
Once you are connected to your dash cam with your mobile device, you can view and download footage right to your phone. You can export the video files to your camera roll on your mobile device. Share dashcam footage has never been easier. 
How Do I Connect via Wi-Fi or Hotspot? 
You can view our video tutorials on how to connect to your dash cam below!
MicroSD Card
Perhaps your dash cam doesn't have hotspot or Wi-Fi? Or maybe you'd rather view the footage on your computer monitor. You can view footage by removing the microSD card from the device and using the included adaptor to plug into a computer. You can use our PC Viewer Software to change settings and review footage, or you can use your computer's default media player to view footage.
You can download the Thinkware PC Viewer Software here: https://www.us.thinkware.com/download
Thanks for stopping by!
We love hearing from our customers, and we'd love to get your feedback to further improve your experience with us. Let us know how we're doing, or contact our support team (info@blackboxmycar.com) if you need further assistance from us.
---