How do I connect my smartphone to my BlackVue via WiFi?
How do I connect my smartphone to my BlackVue via WiFi?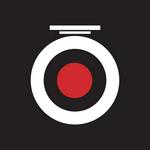 Updated by BlackboxMyCar
Download and install BlackVue app on your smartphone.
To connect your smartphone to the BlackVue dashcam's Wi-Fi, stay near to the dashcam (the distance between the dashcam and the smartphone should not be more than 10m [32 feet])
Check if the Wi-Fi LED on the dashcam is ON or blinking. If it isn't, press the Wi-Fi button to turn it ON or restart the dashcam.
Here's a video tutorial by BlackVue:
Turn on the dashcam's Wi-Fi by pressing the Wi-Fi button.
Go to your smartphone's Settings then select Wi-Fi, and turn on the Wi-Fi.
Choose your BlackVue dashcam from the network list. The dashcam's default SSID beginswith its model number (e.g. DR650S-ABC123).
Enter the password (you can find your dash cam's unique password printed on a label on your dash cam) and tap Join / Connect.
Open the BlackVue app -> Select BLACKVUE WI-FI
Thanks for stopping by!
We love hearing from our customers, and we'd love to get your feedback to further improve your experience with us. Let us know how we're doing, or contact our support team (info@blackboxmycar.com) if you need further assistance from us.
---