How do I install a dash cam?
How do I install a dash cam?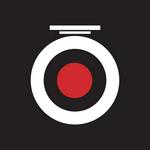 Updated by BlackboxMyCar
Regardless of vehicle or product type, it's important that your dash cam installation is set up correctly or you may miss out on important video footage when an accident occurs. Dash cam installation may look more difficult than it actually is, but by following our instructions below, we will make sure your dash cam installation goes smoothly.
Whether you're using a BlackVue, Thinkware or IROAD dash cam, the installation process will be very similar.
Installation with a CLA
Just by connecting your cigarette lighter adapter power cable to your dash cam and into your vehicle, you can have your silent witness running in under 5 minutes: Read our CLA Installation Guide
Hardwire Installation to the Fusebox
Hardwiring your dash cam to the vehicle's fusebox is one of the most common installation methods to power on your dash cam when the vehicle is off, thus offering parking-mode recording for dash cam video (for dash cams that do have parking-mode recording feature): Read our Hardwire Installation Guide
Installation with an OBD Cable
The introduction of the OBD cable is great news for customers who are looking for a simpler alternative to the traditional hardwire method. An OBD cable only needs to connect to the vehicle's OBD port, a small outlet typically located under your steering wheel: Read our OBD Installation Guide
---