What are the different recording modes on Thinkware Dash Cams?
What are the different recording modes on Thinkware Dash Cams?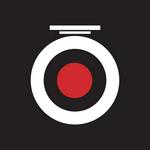 Updated by BlackboxMyCar
Thinkware's Various Recording Mode
All Thinkware Dash Cams come equipped with various recording modes that can be tailored to you. All our devices offer various Parking Mode options which can be configured based on your needs. In addition to Parking Modes, Thinkware cameras all have Continuous, Incident and Manual Recording modes.
Continuous Recording – Records constantly while driving
When you power up any Thinkware Dash Cam the camera will begin Continuously Recording.
Automatically triggered by starting the vehicle's ignition with the Car Charger or the Hardwiring Cables.
Records in 1 Minute Segments
Rear Cam records simultaneously with the Front Cam (optional accessory required) 
Incident Recording – Begins an Incident Clip if an accident occurs while driving
Thinkware Dash Cams come standard with a built-in Gyro-sensor which detects impacts while on the road.
Incident Recording Mode is combined with Continuous Recording Mode
Built-in G-Sensor detects accidents
When the sensor is triggered the video file will be saved in the Event Recording Folder
The Event Recording Folder saves only Incident Recordings which makes locating that crucial accident footage easy.
Manual Recording – Manually begin a video clip when you see something Video Worthy while driving
 We recognize that some moments while driving are worth keeping, thus all Thinkware Dash Cam models come with Manual Recording Mode.
Also combined with the Continuous Recording Mode
All Thinkware Dash Cams have an easy to access Manual Record Button
When the Manual Record button is pressed the Dash Cam will record a 1 Minute Clip
Manual Recording Files are saved solely in the Manual Folder
Parking Mode – Records any incidents while away from the vehicle
All Thinkware Dash Cams come standard with Parking Mode Built-in. With Parking Mode enabled you can put your mind at ease knowing that your vehicle will be protected while you are away.
Requires Hardwiring Installation to the fuse box of the vehicle to provide the Dash  Cam  power with the ignition off
Cannot use the Car Charger to activate Parking Mode
Detects Motion and Impacts while away from the vehicle
Stores all Parking Files in the Parking Recording Folder
Built-in Voltmeter and Timer to prevent battery drainage
Choice Between Motion and Impact Detection, TimeLapse or Energy Savings Mode
Thanks for stopping by!
We love hearing from our customers, and we'd love to get your feedback to further improve your experience with us. Let us know how we're doing, or contact our support team (info@blackboxmycar.com) if you need further assistance from us.
---