Are my BlackVue cables compatible with new BlackVue models?
Are my BlackVue cables compatible with new BlackVue models?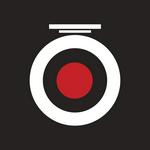 Updated by BBMCSalesTeam
Many BlackVue cables are compatible between the different models, this guide should help you determine which cables need replacing, and which ones can stay.
Rear Cabling
The Front/Back Coaxial Cable, is the more common BlackVue rear connector cable. This works for the following models:
-DR750, DR900, DR650, DR430, and DR470 models.
The Front/Back Analog Cable is compatible with the following models:
-DR590, DR490, and DR430 models.
Even if the rear camera cable is compatible, the rear camera is more unit specific. Please check the rear camera model compatibility on the Technical Specs on BlackVue's page.
Power Cabling
The power cable is a little different, and can be fully split into newer X series power cables, and older S series cables.
Cameras that use new BlackVue X series cables include:
-DR900X, DR750X, DR590X, and X Plus series cameras.
Cameras that use older S series cabling include:
-All S series models(DR750S, DR900S, DR650S, etc), All GW models(DR650GW, DR590GW, etc)
-If the camera was purchased prior to 2020, it is safe to assume it uses S series wiring.
The DR750X-2CH PLUS LTE (and other LTE variants) is the only exception to the rule, despite being X series, this uses S series wiring.
When it comes to hardwiring, all cameras using S series power cables require a Power Magic Pro. Newer X series cameras are fully capable of still using the Power Magic Pro, though wiring to it will need to be changed. Alternatively the X series hardwire kit provides nearly all the same features as the Power Magic Pro, now through the BlackVue application, only for X series cameras.
Thanks for stopping by!
We love hearing from our customers, and we'd love to get your feedback to further improve your experience with us. Let us know how we're doing, or contact our support team (info@blackboxmycar.com) if you need further assistance from us.
---