What payment methods do you accept?
Updated 2 months ago
At BlackboxMyCar, we accept the following forms of payment:
Visa
MasterCard
American Express
Promo Codes and How To Use Them
Occasionally when you receive a special offer from us, you will also receive a promotional code to use. This code lets us know that the special offer should be applied to your order.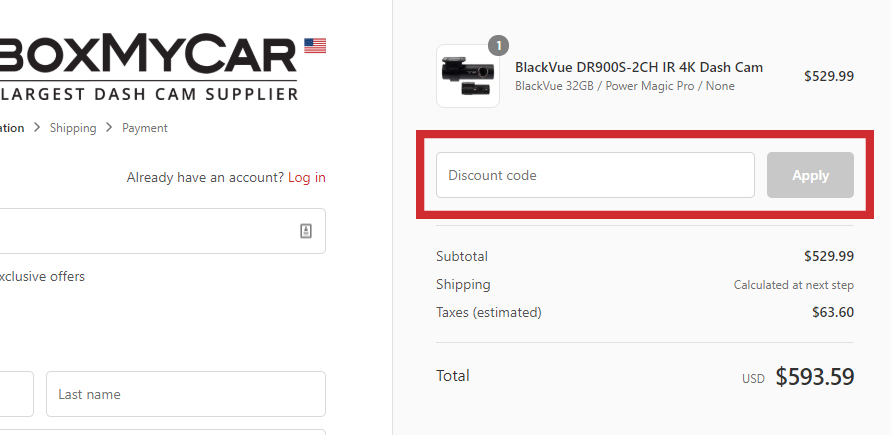 Using the code is easy:
Just shop and check out as you normally would.
When you get to checkout, enter your promotional code in the space provided.
Once you have entered the promotional code and clicked "Apply" you will see a message confirming that the promotional code has been applied to your order.
If there is any problem with the promotional code you've entered, an error message will let you know how to correct the problem before you can continue to check out.
In some cases you can enter more than one promotional code for an order:
Enter the first promotional code, and click "Apply".
Next enter the second promotional code and click "Apply".
Complete your checkout process.
Not all promotions can be combined. If you enter promotional codes that cannot be combined, we will apply the one that has the biggest benefit to you, and you can apply the unused promotional code to a different order.
When You are Charged
Generally, credit cards are not charged until we ship the item(s) to you. However, we may pre-authorize your order amount with your card issuer at the time you place the order, which may have an effect on your account balance.
Was this article helpful?